"All Cotton Isn't The Same. Here's What Parents Need to Know."

For generations, cotton has been a popular choice. It's a natural fiber and produces fabrics that are soft and comfortable. It's versatile, breathes well, and is easy to care for.
However, growing cotton requires a lot of water, and in some cases it uses a surprising percentage of the world's pesticides. 
It's important to differentiate cotton based on its origin and how it was made, and to understand that 100% cotton on a tag does not mean it was made 100% naturally.
As a parent, there are a few questions you should ask yourself when shopping for clothes for your baby.
Where was the cotton made?
Pima cottons are popularly grown in Peru, the southwestern regions of the United States, and Australia. Pima cotton originated in Peru, but it gained its name after the Pima Indians, who helped raise the cotton in the United States. 

Furthermore, you've probably shopped for new clothes or sheets and seen labels reading "Egyptian cotton," a term that actually doesn't mean anything specific about the cotton's origin. 
The issue with Egyptian Cotton is that 90% of it is fake. It usually is grown in China or India more than Egypt, and you end up paying for the label, not necessarily the quality. 
What grade of cotton is it?

Also, there are different grades of cotton, and when it comes to cotton, size does matter. 
In fact, size is everything. What's important is the length of the cotton fiber (or "staple"), the fine little strands that make up the white fluff on a cotton plant. 
The most important thing to remember is that all cottons aren't the same.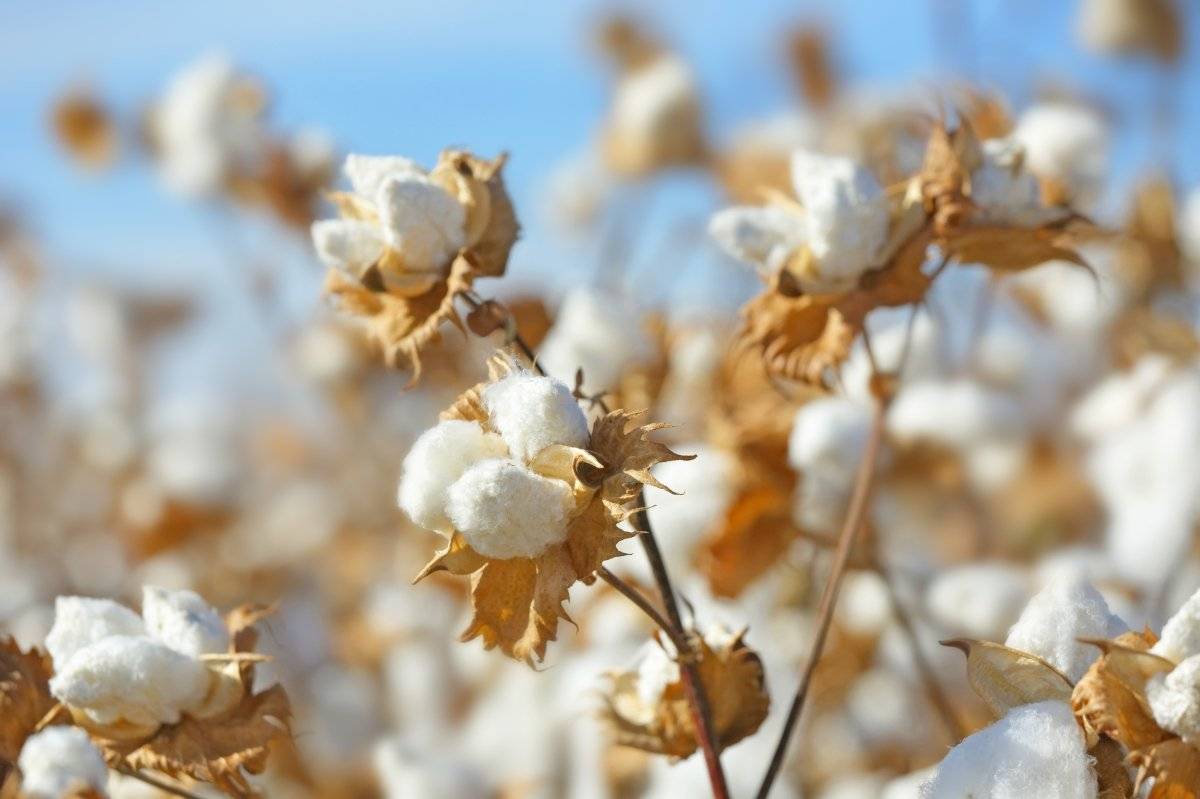 The different grades have different properties which affects the quality of clothing made from cotton. Short-staple cotton is the lowest grade Lower grade cotton is less durable and soft.

This is why it is important to buy clothes made from high grade cotton for your baby. 
A staple length of just 2 cm makes short-staple cotton the lowest grade. 
Grown is dry climates all over the world, short-staple cotton is the cheapest, most common variety, and that's why it's used to make most of the clothes you'll find at the mall and in big-box stores. 
The trouble is that with low-grade cotton, the short staples will poke out of the thread, resulting in fabrics that are weaker, feel coarser, and pill easily. Though a new onesie might feel soft in the store, it may not hold up after a few washes.

One grade higher is long-staple cotton.
And it has staples that are about 3 cm long. Noticeably softer than short-staple cotton, long-staple cotton is often used to make bed sheets. 
If you've ever bought 100% cotton sheets from a big-box store and still found them to be scratchy, the sheets were probably made from short-staple cotton.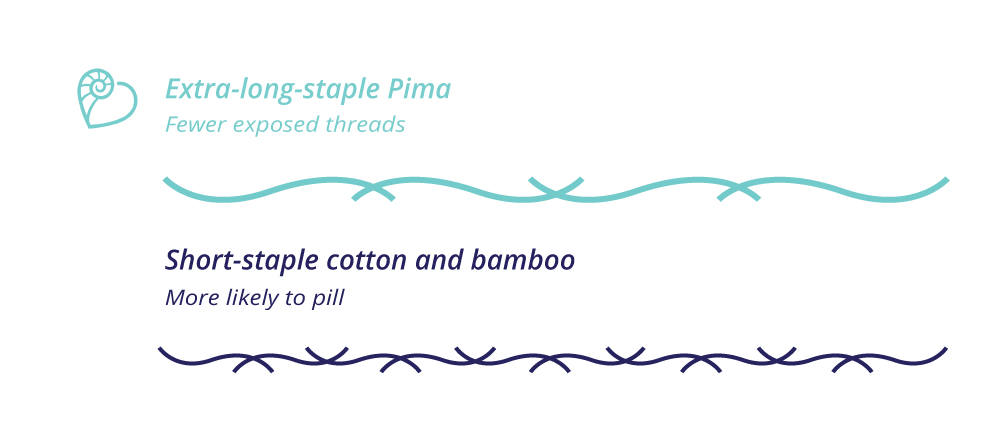 The best of the best is extra-long-staple. 
This includes Pima cotton, with staple lengths of up to 4 cm. 
That might not sound like much, but it's twice as long as short-staple and makes a huge difference in the fineness, quality, and lifecycle of each individual thread.
What are the laundering recommendations?

The best way to protect your baby's sensitive skin is by clothing them in high quality cotton.
The fabric of your babies clothes affects how easy or difficult it is to clean.It is easier to clean extra-long staple cotton fabrics than other kinds of fabrics. 
Manufacturers say that Pima cotton has a 50% longer life expectancy than other cotton products, and it's great for people who have sensitive skin, especially babies.

Pima cotton clothes release dirt and grime easily, so there is no need to use harsh soaps and chemicals to get rid of stains and dirt.100% naturally grown cotton clothes and blankets can be washed in hot water. The fabric can endure high temperatures without affecting its quality or durability. 
A mild baby detergent and some hot water is sufficient for washing cotton clothes.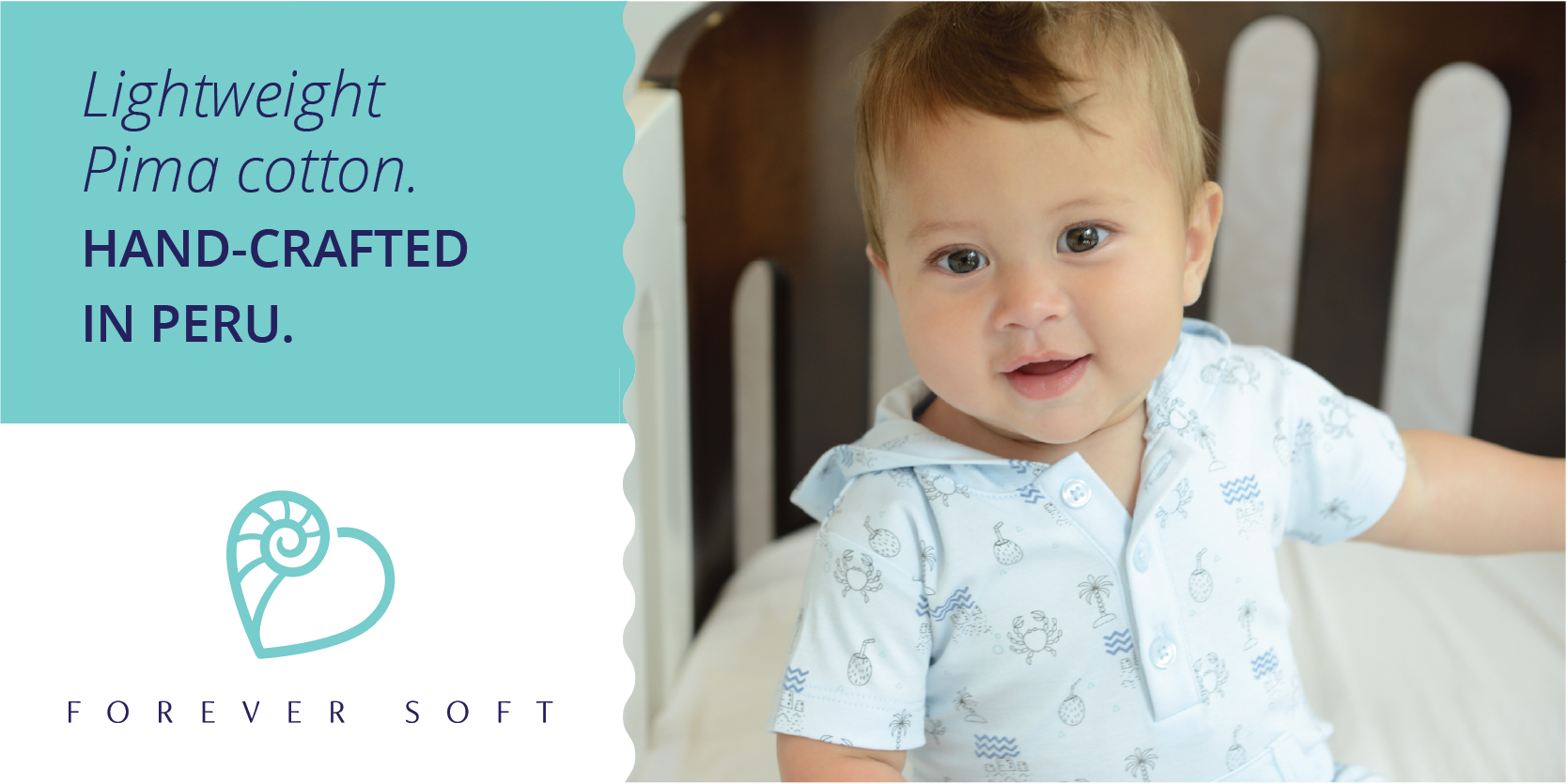 At Feather Baby, we love Pima cotton because fabrics made from Pima last longer -- and are no more difficult to care for -- than those made from short-staple cotton: they fray less, pill less, wrinkle less, and even fade less. 
We put your baby first, as our clothes are made from 100% Pima cotton -- made exclusively for our brand.
And while you can treat Feather Baby in the same way as any of your regular cotton items, their superior quality means they only get softer and softer with each and every wash.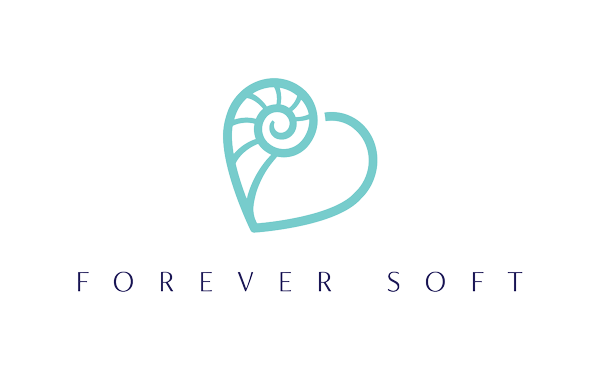 Check out our Spring Collection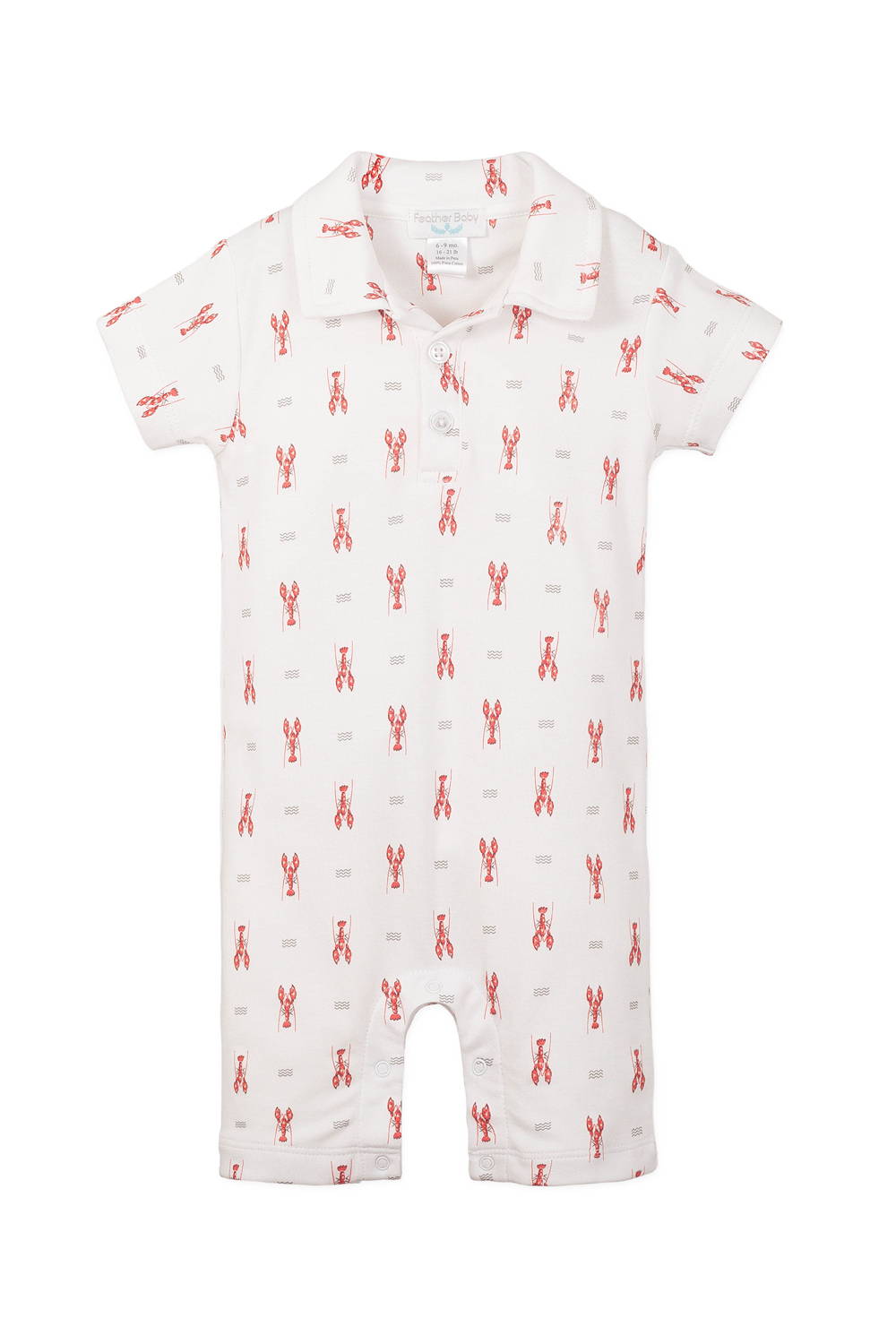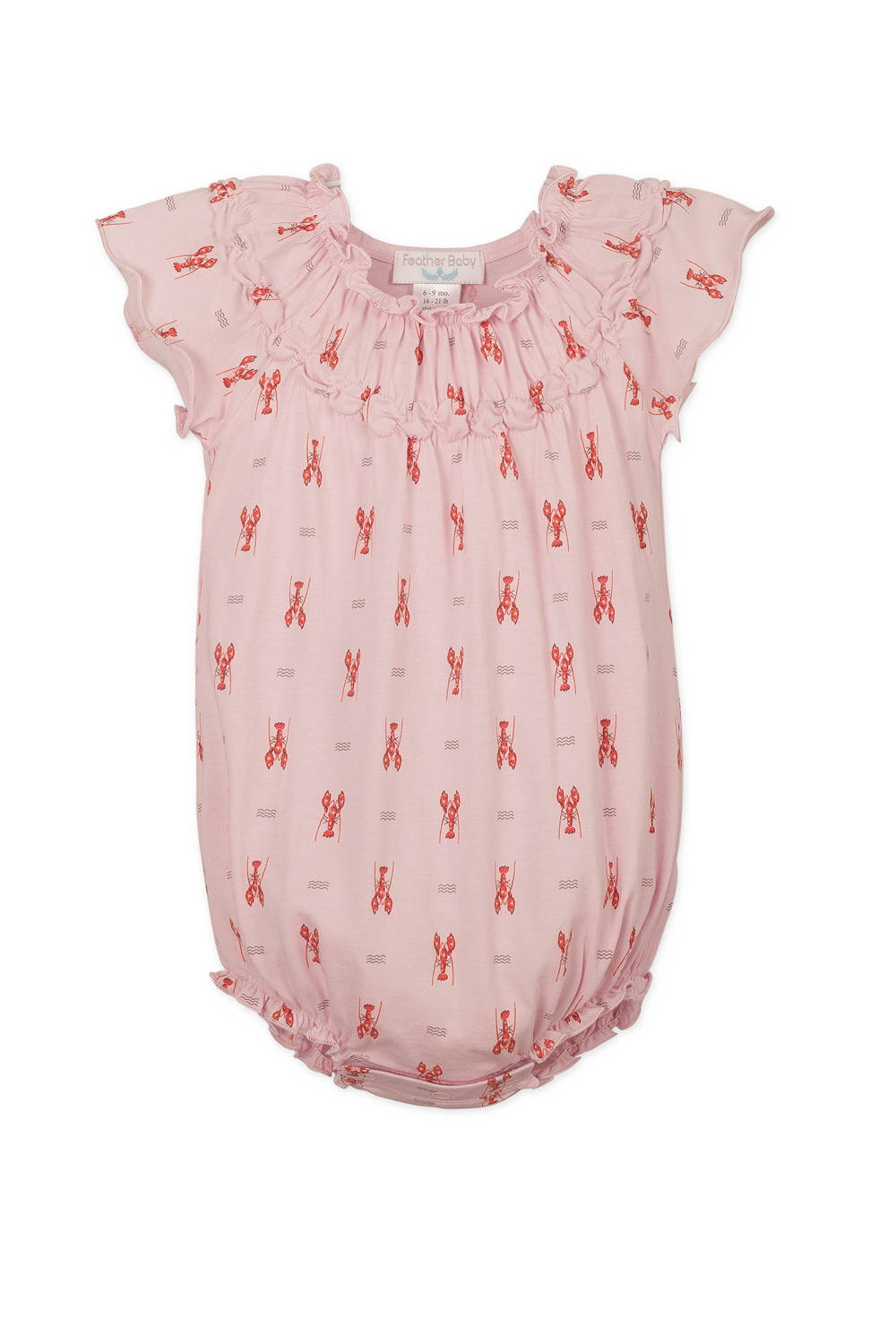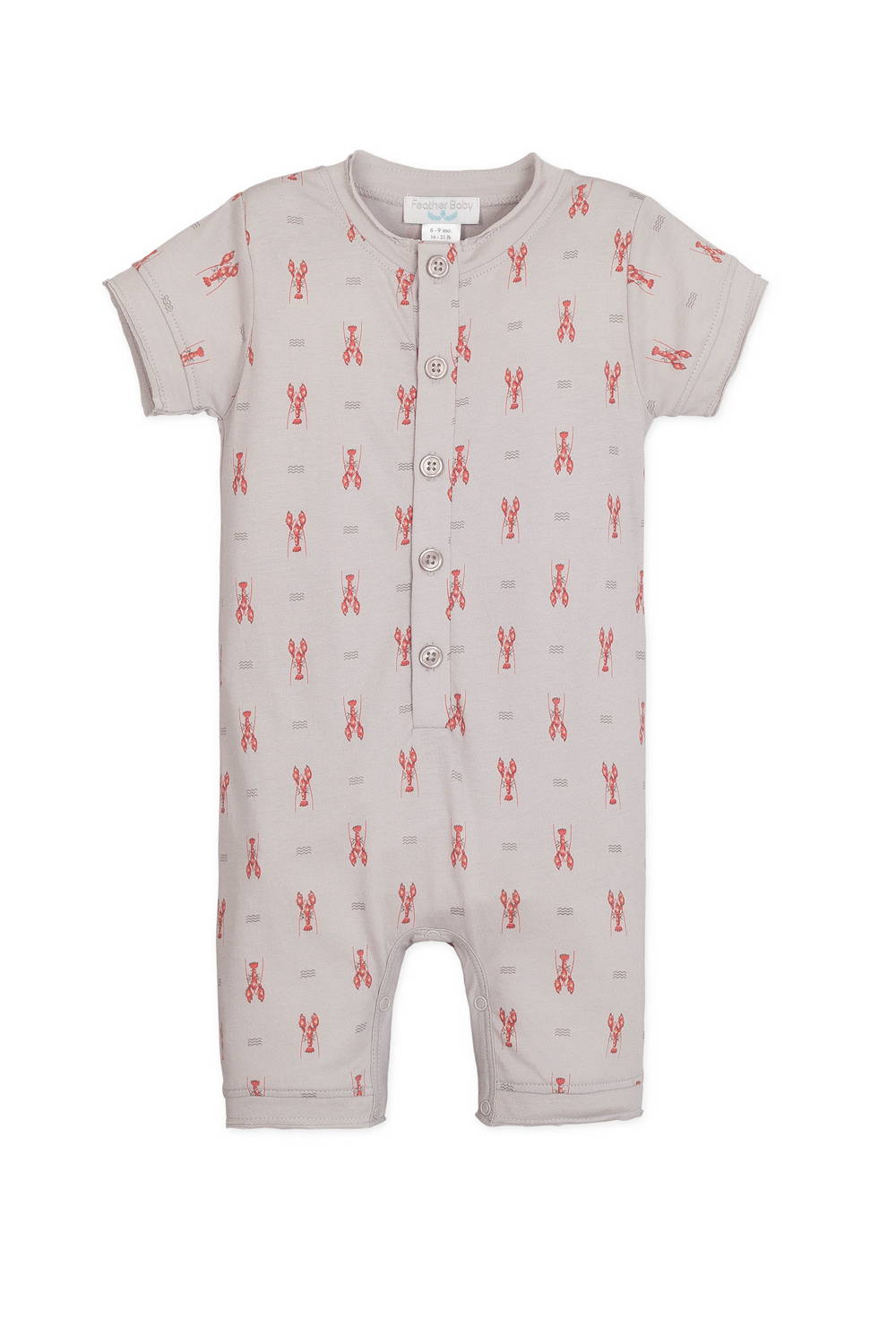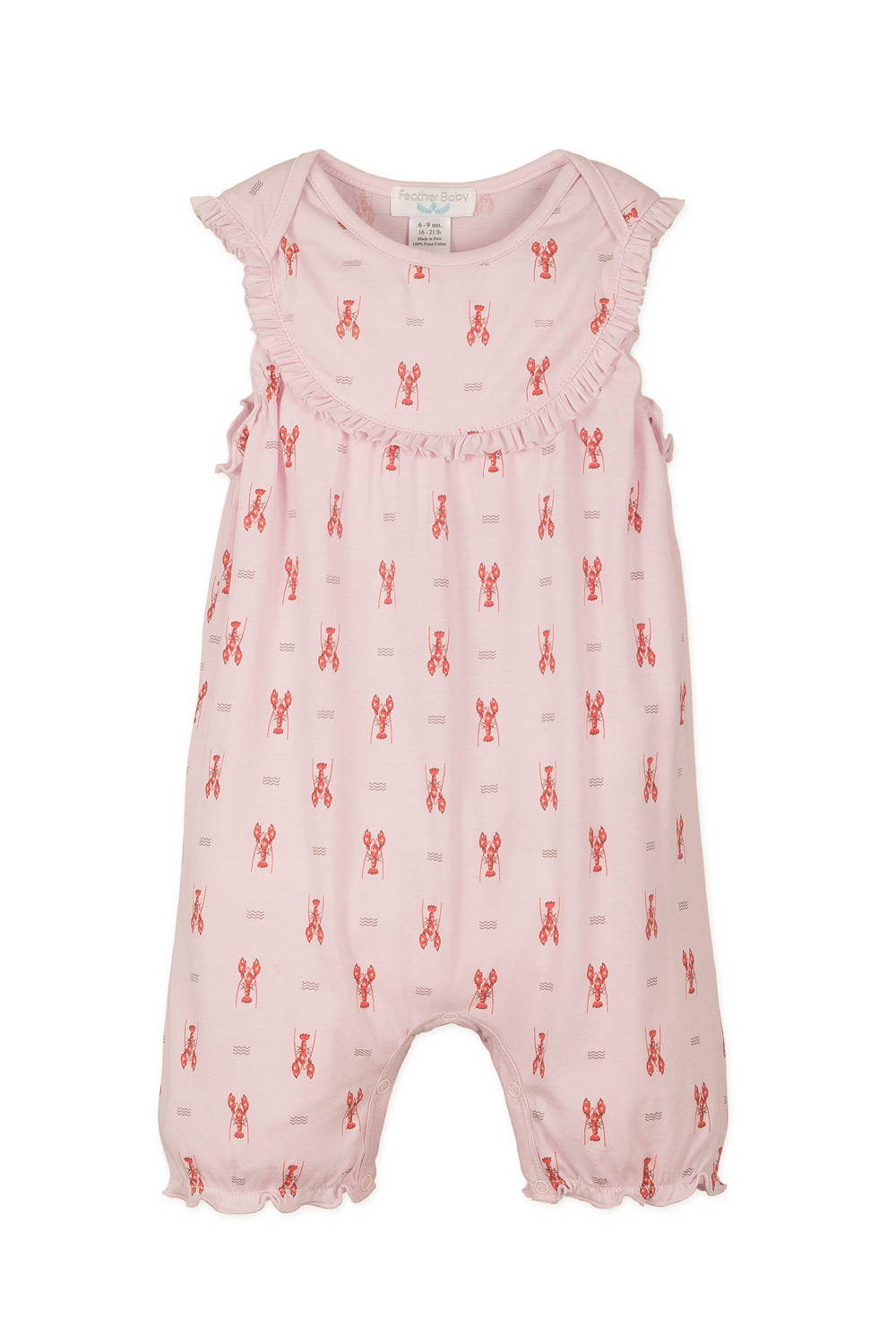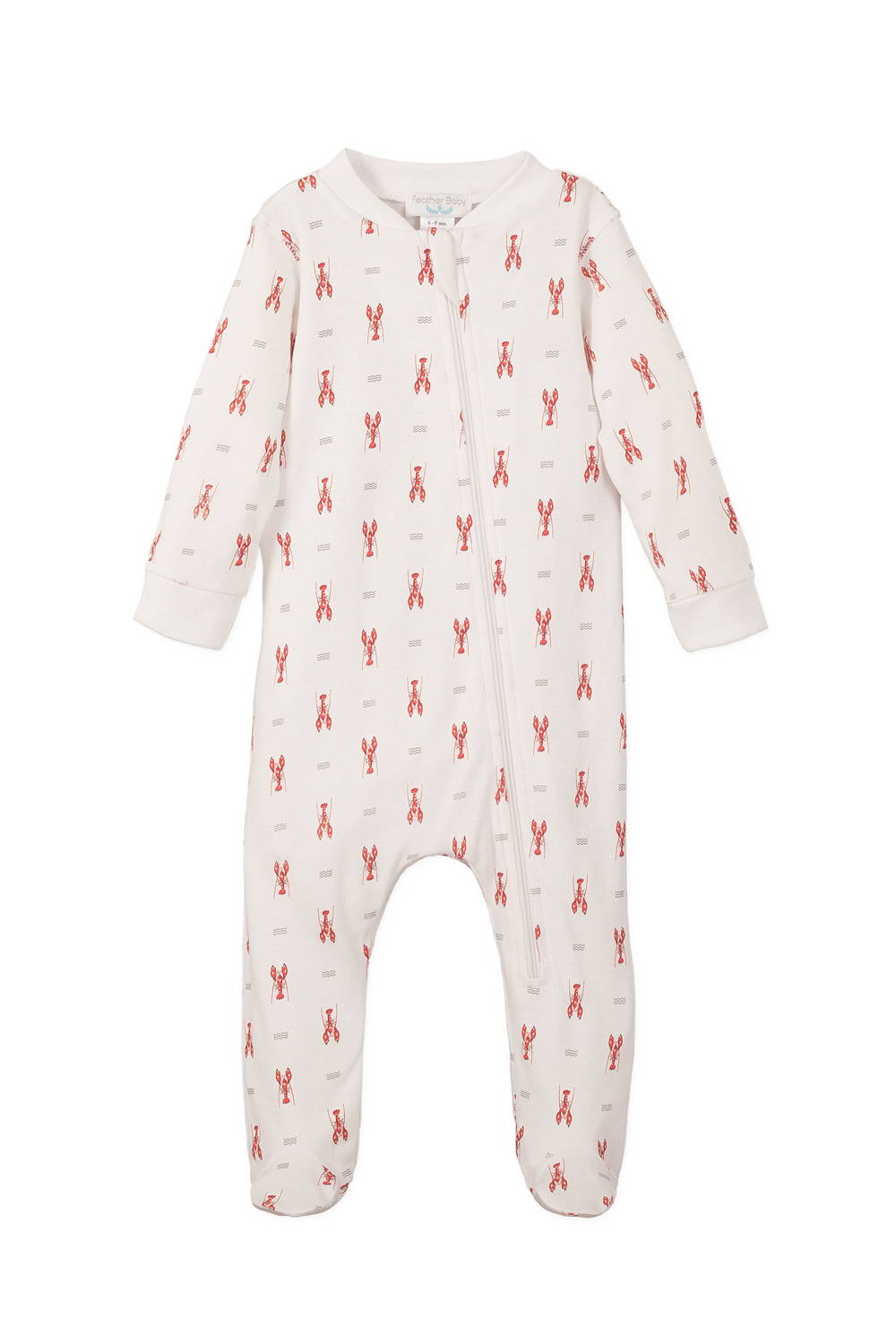 What our customers are saying...
"I absolutely LOVE Feather Baby clothing! I received a romper as a baby shower gift and was immediately hooked. I live in a hot climate so the extremely soft, light weight, yet durable materials are absolutely ideal. My baby seems to be very comfortable in them, too! These hold up wash after wash after wash. The stretch in many of the necklines allows my baby to wear the outfits beyond the standard size which is a huge plus as well. Not to mention the patterns are adorable and sweet, these outfits are precious for lazy days at home, outings and play dates, or church and parties too. I have personally recommended their clothing to lots of my fellow mommy friends."

"I am an online customer and have had the best service! The products are beautifully made and there's are frequently great deals too. My daughter is tall and a little chubby (love baby rolls) and these clothes are also really great for her because of their cute elastic ruffle edges. They are easy to get on and launder well too. I can't say enough good things! Go shop!"

"I received a pineapple printed romper as a gift and love it! It has a beauty and simplicity that reminds me of handmade vintage baby clothes. You can tell the garment is well made. The thread appears dyed to match and the garment has 
maintained it's color after multiple washes (and drool!). The cotton fabric has enough stiffness to maintain a nice shape but is still soft enough for my 5 month old's sensitive skin. I love that Feather Baby's prints are unique and playful. For this level of quality you pay a higher price. I'll just have to keep my eye out on sales!"

"I love all the cute clothing from this site! My grandchildren are definitely the best dressed around. The one-piece design is my favorite, so easy to get on and off especially for the babies. We dress the children in Feather Baby clothes for all planned pictures." 

"Love Feather Baby's adorable patterns and the softness of each clothing piece I've ordered. I've washed them many times as I have a newborn and each piece has consistently cleaned & held up each time."